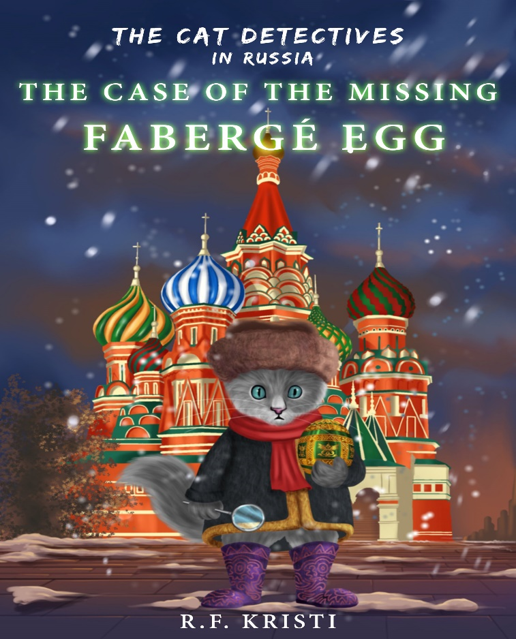 An amazing adventure in Russia. Can one cat detective find the missing Fabergé Egg?
Inca the Siberian Kitty can't wait to visit her homeland, Russia. The detective kitty
learns that a local museum needs her crime-solving skills to track down a valuable stolen Fabergé Egg. With her trusty diary in tow, Inca leaps whisker-first down a trail of clues that leads into the famous Peterhof Palace located in Peterhof close to Saint Petersburg, Russia.