Reading to your children at night is not only a great way to bond and build cherished memories, but it stimulates their imagination and teaches them important moral lessons. If you, like me, are getting tired of the repetitive cycle of Harry Potter each night, here are some classic children books that you and your child will enjoy reading together.
Alice in Wonderland (1865) and Through the Looking Glass (1871) – Lewis Carroll.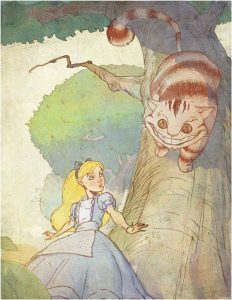 These wonderful stories are set in a rich fantasy that makes use of humorous rhymes that young children will find fascinating. They will inspire any child's imagination. They offer a rich tapestry of diverse and captivating characters. These are fantastic adventures for a child to engage and take part in. These books were written for pure amusement, and you will love reading them to your children.
Wind in the Willows – Kenneth Greame – 1902
The language used in this classic story may require children to be patient as it is hard to understand and long-winded. It is considered a literary gem for the characters it portrays and the lessons it teaches. At its core, it is a tale of friendship, and it teaches you to love, trust and help your friends. I know 70-year-olds who still believe this is the best book they have ever read.
Charlie and the Chocolate Factory – Raul Dahl – 1964
No top list of children's classics would be complete without Raul Dahl, and although my personal favourite by this author is The Witches, Charlie and the Chocolate Factory consistently gets rated as the most popular Raul Dahl book – if not the best Children's book of all time. It Features moral lessons, wonderful characters, and a magical chocolate factory. It is a title that will captivate come bedtime.
The Little Prince – Antione de-Sainte-Exupery – 1954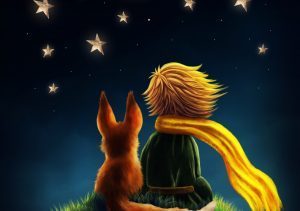 The Little Prince is a surreal adventure full of metaphor, where a rose is not always a rose. This is a very imaginative French tale about a boy who leaves our planet in search of answers. The metaphoric nature of the book will leave those who read it wondering and imagining about the possible meaning behind the story. It is no wonder this is France's most translated tale.
The Secret Garden – Frances Hodgson Burnett – 1902
It is a classic story loved by both adults and children. The story emphasizes the importance of love and friendship to a child and demonstrates that through love anyone can be redeemed. It has a rich fantasy element that captures the imagination featuring a secret garden where a 12-year-old boy has the magical ability to control woodland creatures. It is the highest rated children's book on Goodreads.com.
Other considerations:
Treasure Island – Robert Louis Stevenson – 1883
The Jungle Book – Rudyard Kipling – 1967
The Adventure of Huckleberry Finn – Mark Twain – 1884
Charlotte's Web – E.B White – 1952
The Lion, the Witch, and the Wardrobe – C.S. Lewis – 1956
The House at Pooh Corner – A.A.Milne – 1928